LED SHINING PANEL LIGHT PNC 40W DAYLIGHT 60X60 cm. *สั่งจำนวนมาก รบกวนแอดไลน์ @Toshibalighting
Brighten up the interior with a wide-angle LED floating lamp. Evenly illuminated with bright white DAYLIGHT light that helps to see around you more clearly. The modern design also works well to decorate the ceiling interestingly. Suitable for use in homes, offices or any room within the building as well.

Features
Made by plastic and quality metal corrosion resistant and heat well
DAYLIGHT light output up to 4,000 lumens can be seen clearly.
Modern design Suitable for use in a variety of areas such as homes, offices, etc.
It has 1 kV voltage surge protection with a lifespan of up to 30,000 hours.
Can be installed in a variety of ways both hanging slings from the ceiling Embedded ceiling with T-bar frame and attach the ceiling directly to the wall
Works at full efficiency but can save more than 85% electricity compared to the old grille lamp.
TIS.1955-2551
How to use
For lighting and decorated
Use with a voltage of 220-240 volts.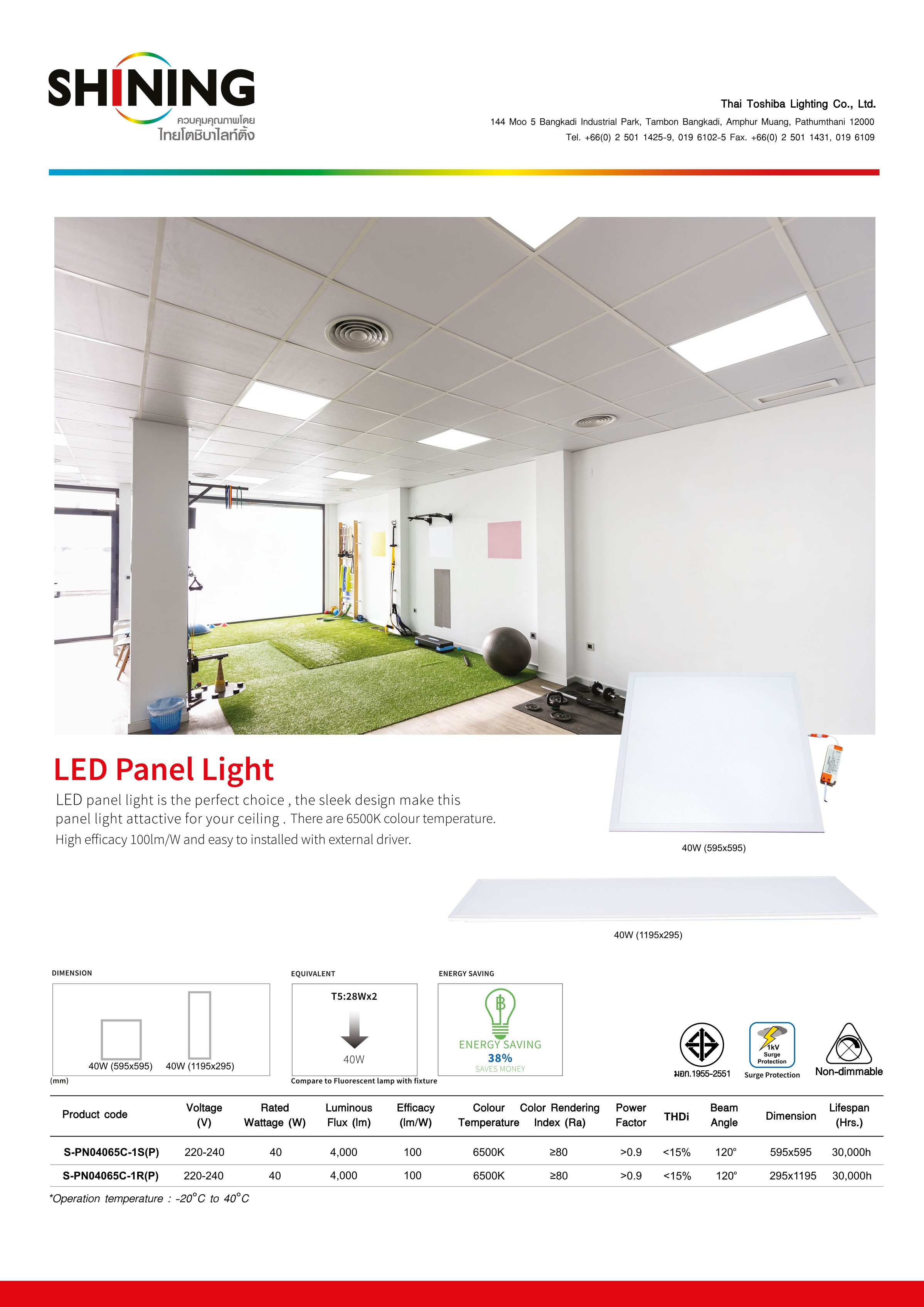 Download Leaflet